Fox Island Interactive Map
Click on the areas of interest to visit and learn more about Fox Island's features.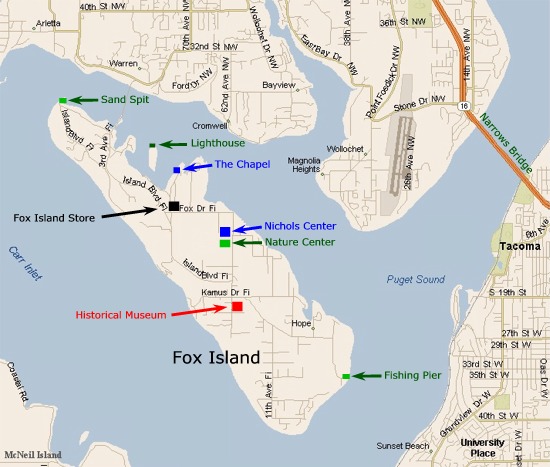 How to get to Fox Island?
From Tacoma, cross the Narrows Bridge, follow SR-16 to the Wollochet Drive exit. Turn left at the light, and follow the signs to Fox Island. Follow Wollochet Drive to 40th St. NW, turn left at 70th Ave. NW, turn right at 32nd St NW, and follow to the Fox Island Bridge approach.